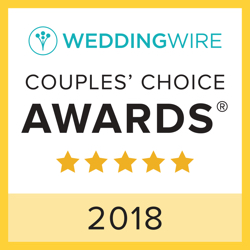 Survival Guide:
Getting Married in the Destin Area.

Getting married in Destin, Florida, is a dream come true for many couples. With its white sandy beaches and stunning Gulf of Mexico views, it's no wonder that it's such a popular destination for tying the knot. However, planning a wedding can be stressful and it's easy to forget about the little details that can make a big difference on your special day. Chief among those details is transportation.
Transportation can make or break a wedding day, which is why it's important to have a plan in place.
The logistics Example James Lee Park: For example, If a group of 50 guests needs to be moved from Best Buy to James Lee Park then it can easily be done with 2 or 3 vans. The Best Buy is about 5 minutes away from James Lee Park and each van can carry 13 guests at a time. That means it will only take 2 full loads per van to move the guests. There will be a 10-13 minute turnaround time which means if the vans started at 4 for a 5 PM ceremony they could easily move all the guests even with partially full vans. What we usually do is meet the guests in the back of the parking lot. We will try to fill up 1 van and send it off before filling up the second. That way there is a visible van in the parking lot for more time so the guests can more easily see the place they will be getting picked up. Usually after the first van leaves we will leave in rapid succession regardless of the number of guests in order to maximize time until near the end when we will make sure that we get as many customers as possible. We then circle back around to make sure no one arrives late and will leave a van at the parking lot for 10 minutes after the ceremony starts just in case. After the ceremony we will shuttle the guests to the reception which is usually close by. This is most often the case with Destin Wedding Company Weddings.

Venues we have frequently worked in the past and what our strategy is:






Miramar Venues

Sunquest cruises (Solaris Sandestin Marina): The Solaris is a great place to get married
Tops'l: Right across the street from Sandestin, you can park over at grand boulevard and be transported to the venue from there.
Hilton Sandestin:

Destin Venues

Henderson:
Vacation Rentals on Holiday Isle: Holiday isle is a beautiful place to get married. When moving guests to houses on Holiday Isle we have everyone park at the target parking lot and shuttle them there and back.

Fort Walton Venues

Water Vue: A beautiful location directly under the Brooks Bridge. When shuttling to this location guests can park at the Boardwalk or the Publix Parking Lot.
The Venue. Similar to Water Vue the Venue overlooks the bay in Fort Walton Beach near Miracle Strip. We can bring guests there from the boardwalk or the Publix parking lot.

30A Venues

Rosemary Square:

Phone Numbers
850-424-7442